Trump backs former Diamondback Curt Schilling's Baseball Hall of Fame candidacy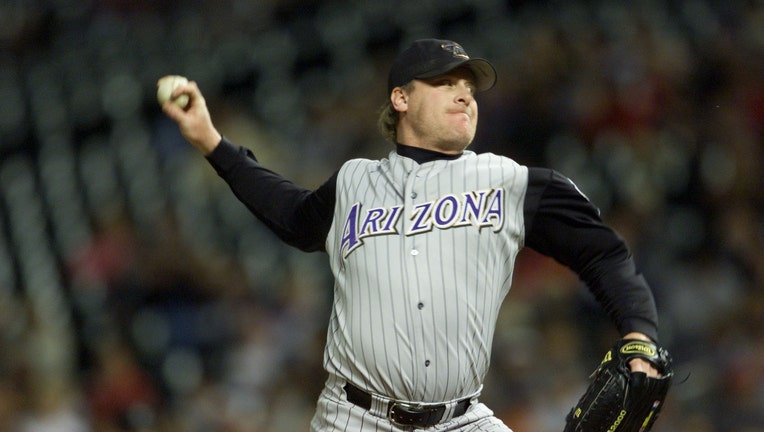 PHOENIX (FOX 10) -- President Trump is supporting the Baseball Hall of Fame candidacy of controversial retired pitcher Curt Schilling.
Schilling is a former pitcher for the Arizona Diamondbacks, and he's the only pitcher with more than 3,000 strikeouts who is not in the hall of fame. Schilling won a World Series in 2001, and did it again in 2004 and 2007 with the Boston Red Sox. He built a reputation on durability, leading the league in complete games four times. After his career, however, controversy followed Schilling wherever he went.
He was suspended from ESPN in 2015 for comparing Muslims to Nazis, and eventually fired after a Facebook post about transgender people. Schilling also applauded a controversial t-shirt on Twitter that threatened violence against journalists.
In addition, after the Steroid Era, baseball writers have taken a long pause from anyone who played in the 1990's and 2000's on whether their accomplishments on the diamond came with merit. Schilling doesn't care the PED (performance-enhancing drugs) label, but he is controversial and it's a big reason why he hasn't made it to Cooperstown just yet.
Now, the question is will controversial override statistics to keep Schilling out of Cooperstown once again?
The announcement from the Baseball Hall of Fame is due to take place Tuesday afternoon. Schilling need to appear on at least 75% of the baseball writers votes in order to get into Cooperstown.